Return to blog
Online store - the future of your company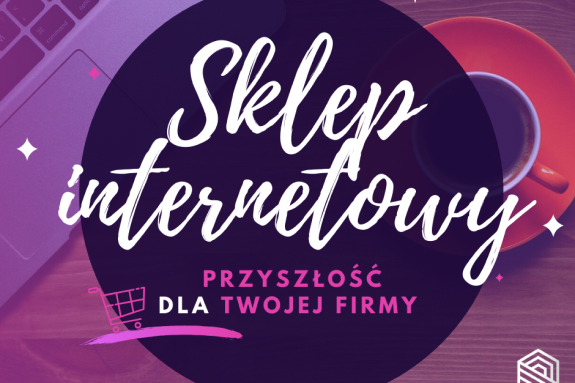 Virtual shopping times
Currently, virtual shopping or creating online stores is gaining more and more popularity. A well-designed and intuitive store page has many more advantages than the actual place of sale. When shopping directly in the store, we have to find time to travel, return and look for the right thing on the counters or hangers. In the 21st century, innovation, quality and the speed of obtaining a given product are the most valued. Few people now decide on the hours spent shopping, when this time can be reduced to a few minutes. By using the online store, we save time, we have constant insight into the stages of delivery, which we usually receive to our door, and we can see every product currently available. Certainly, more than one person who makes purchases at least once encountered the situation that despite the available offer - there was no product in the store. Often, therefore, the purchase of the item you were looking for took a trip to many stores. The conclusions about the advantages and speed of online stores are therefore obvious.
Why is it worth opening online stores?
Opening a store on the website means, first of all, easy access to the services offered. We can order something from almost anywhere in the world without leaving home. It is also not possible to encounter the situation of buying a product that is no longer there. As the owner of an online store, we also have continuous control over customers and the services we offer for purchase. Therefore, even at home, we can take care of the development and adjustment of the store to the latest trends. The advantage of the online store is that it quickly responds to the needs of customers and the availability of services offered. If we have doubts or want to order a product that has already sold out - we can quickly contact the website, which often offers not only e-mail or telephone, but also online chat. When you value speed, convenience and time, it is worth investing in a store on a virtual platform. A well-made website, clear offer and professional graphics - more than once it attracts many more customers than the actual stores.
Reply to marketing
Marketing, economy and real events always have a greater or lesser influence on the sale and purchase of products and services offered. In the event of such a situation, which requires the store to be closed, and we do not have its online version - we lose our source of income. So many companies decide to shop online and on the real one. A lot also depends on what services a given business offers. When opening a clothes store, you should always have clothes in stock, and take care of the variety of delivery methods offered. If the company offers IT services, they probably do not require the delivery of products. In business, each client is very important, therefore it is worth choosing the option of ensuring financial liquidity in situations on which we are not dependent. The answer to such a solution is the online store.
Online business idea
Allow yourself to innovate sales of services, at a time when everyone is in a hurry and time is money. Enabling customers to access a wider range of products will certainly increase the interest in the services offered. Taking care of your future and responding to customer requirements - choose a professional interactive agency that will allow you to achieve success and attract more customers. Your success is our success. We invite you to contact our agency and make the right choice, achieving your goals as well as possible: slightly_smiling_face :.